it's no secret that choi boy's hair has been the subject of much thought and contemplation. we all know that choi boy has somewhat long, flowing locks that are regularly pinned back with pretty hair clips:
apparently, the foster mothers don't cut the children's hair. i've heard it's something about letting the adoptive parents have the honor of cutting it for the first time or something -- not sure.
so, one of the things that's kept my mind occupied during this (ridiculously long) wait is thinking about possible hairstyles for choi boy.
there are just so many classy styles to choose from! let's take a moment to peruse, shall we?
first up, the ever-sophisticated baby mullet. or, as i learned from mulletjunky (mmmhmmm, there *is* such a site), also called "the infantullet".
source
i have no words.
equally as stylin, the rat tail:
source
oh goodness, i just had serious flashbacks of elementary school cooties.
there's always the page boy cut: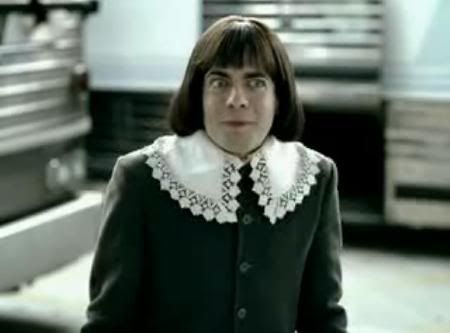 source
does anyone else remember
this commercial
? i think it's HIL-arious.
"i'm a little lad who loves berrrries and creeeeeam!"
the fab four from across the pond did some major trendsetting with the mop top:
source
love, love me 'do! (sorry, i couldn't resist)
another wildly popular "musician's" hairstyle?
source
the bieber baby! i have to rule this out, though, because i wouldn't be able to stand that constant head-shaking he does.
we could go more modern ala brangelina's tots:
source
but the thought of bleaching my baby's hair? uh, no thanks.
we could go all posh and becks and copy their boys' coifs:
source
seriously, *is* there a more beautiful family?
in all seriousness, though, i'd love choi boy to have hair like little kingston rossdale or grier henchy: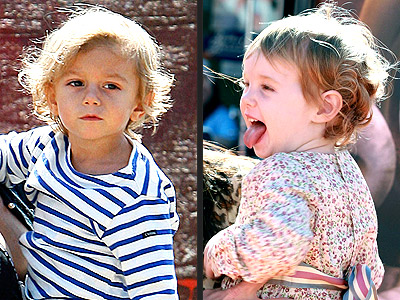 source
there is nothing cuter than baby curls! but, i'm pretty sure choi boy's hair is too straight.
what 'do (sorry, last time, i promise!) you think? any other awesome styles i should consider?
EDIT: i had to come back and add this amazing gem. the hairstyle of all hairstyles.
ladies and gentlemen, i give you:
the bowl cut.
modeled by none other than, you got it, daddy choi.
sorry, peter! ;)